Volunteers in Merthyr Tydfil have been honoured with a community award for their work in maintaining Cyfarthfa Castle and Park. Have a look at their video Inspire! Project Award Winner 2015 - Parks for People, Heritage & Volunteering Project
The Parks for People project encourages volunteers to learn horticultural and heritage skills, from growing fruit and vegetables to stone-walling and hedge-laying.
This particular Heritage Lottery-funded initiative at Cyfarthfa Park has seen 116 people rack up 9,000 volunteering hours over the past three years.
The volunteers, aged between 16 and 81, say they get as much out of it as they put into it - including new skills and new friends.
Angela Beacham, 55, became a volunteer after her marriage broke down and she was made redundant from her job. She said on ITV Wales Cymru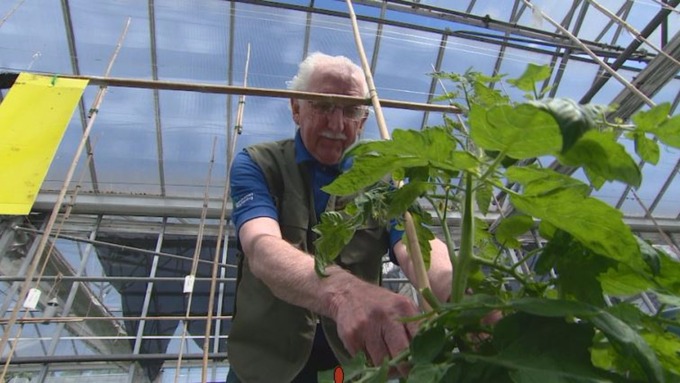 At 81 years old, Peter Lynn is the oldest volunteer on the team. Last year he gained a university-level qualification through his volunteer work.I meet a lot of people - very nice people - of all ages, of all cultures, of all interests. I get a little bit of leg-pulling about my age! But they're all very, very respectful.
Leanne Williams, Heritage and Volunteer Co-Ordinator for the Parks for People project, said: "The 116 volunteers have made a phenomenal impact on Cyfartha Park. We've opened up some additional heritage features, which were originally lost, and they also maintain areas that probably would have fallen into disrepair otherwise. "This award recognises outstanding learners - and I believe all our volunteers are outstanding learners. "The volunteers' next project is to rebuild the Ice House in Cyfarthfa Park, working alongside professional stonemasons. We also have many other regeneration projects in the pipeline."